!!!!We welcome in-person cash payments. If you are signing up for the trial, please fill out our waiver form (click on the link below "Step1: fill out the waiver form") before making the online payment. You are very welcome to pay in person, on the day of the trial. Do not make a payment until you receive confirmation for the trial. 
After the trial (two classes)
Before making a monthly or 3-month payment (for the first time), please fill out also the registration, photo release, rules and etiquette, and best practices for black belt parents forms.
Click on steps 2,3, 4, and 5. 
Your payment is due on the same day you made the payment (every one or three months). I.e. if you paid for three months on the 18th, your due date will be the 18th, of every three months!!!!!
******Check our discounted prices for families and siblings, at the bottom of the page*******
STEP 6: MAKE THE PAYMENT FOR THE CHOSEN PROGRAM. YOU MAY PAY IN CASH,  IN PERSON, BEFORE CLASS BEGINS. YOU MAY ALSO USE PAYPAL BELOW (FEES APPLY).
*******DO NOT MAKE A PAYMENT UNTIL YOU ARE INVITED TO THE TRIAL CLASS.*****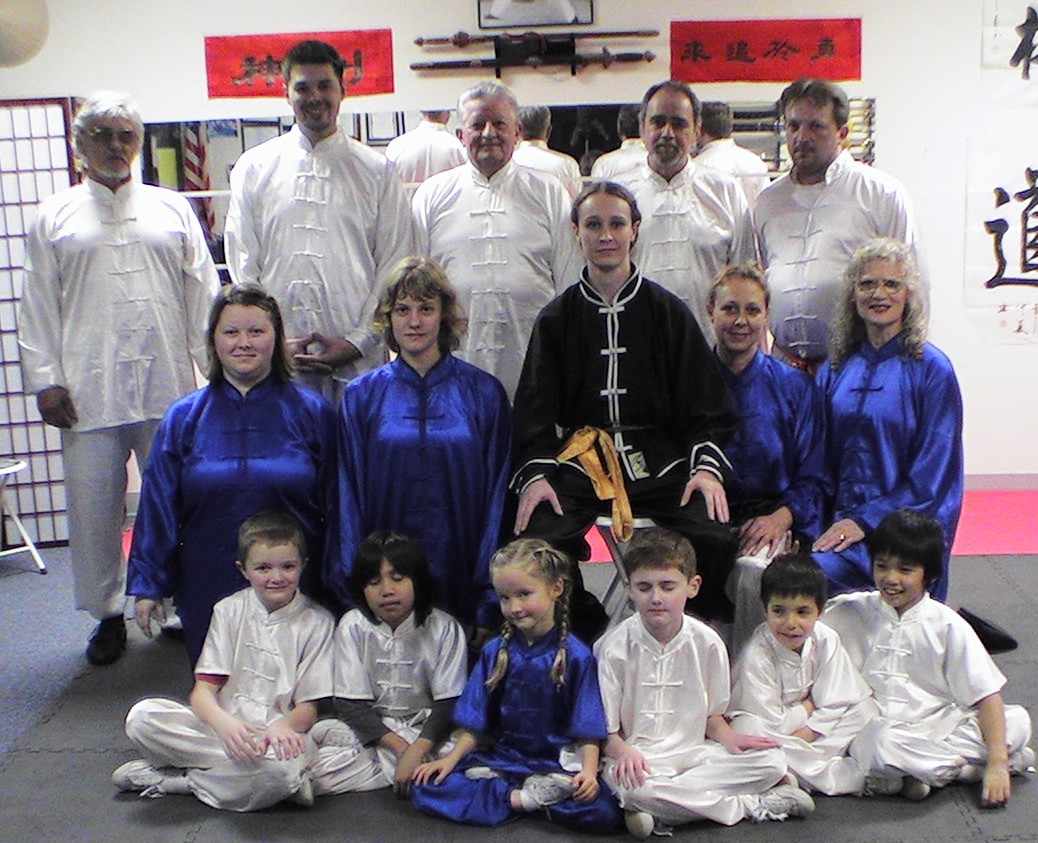 $10 FOR 2 INTRODUCTORY kung fu LESSONS ($10.87 PAYPAL). Children try a free class.
 $10 ($10.87 PayPal) for 2 WEEKLY CLASSES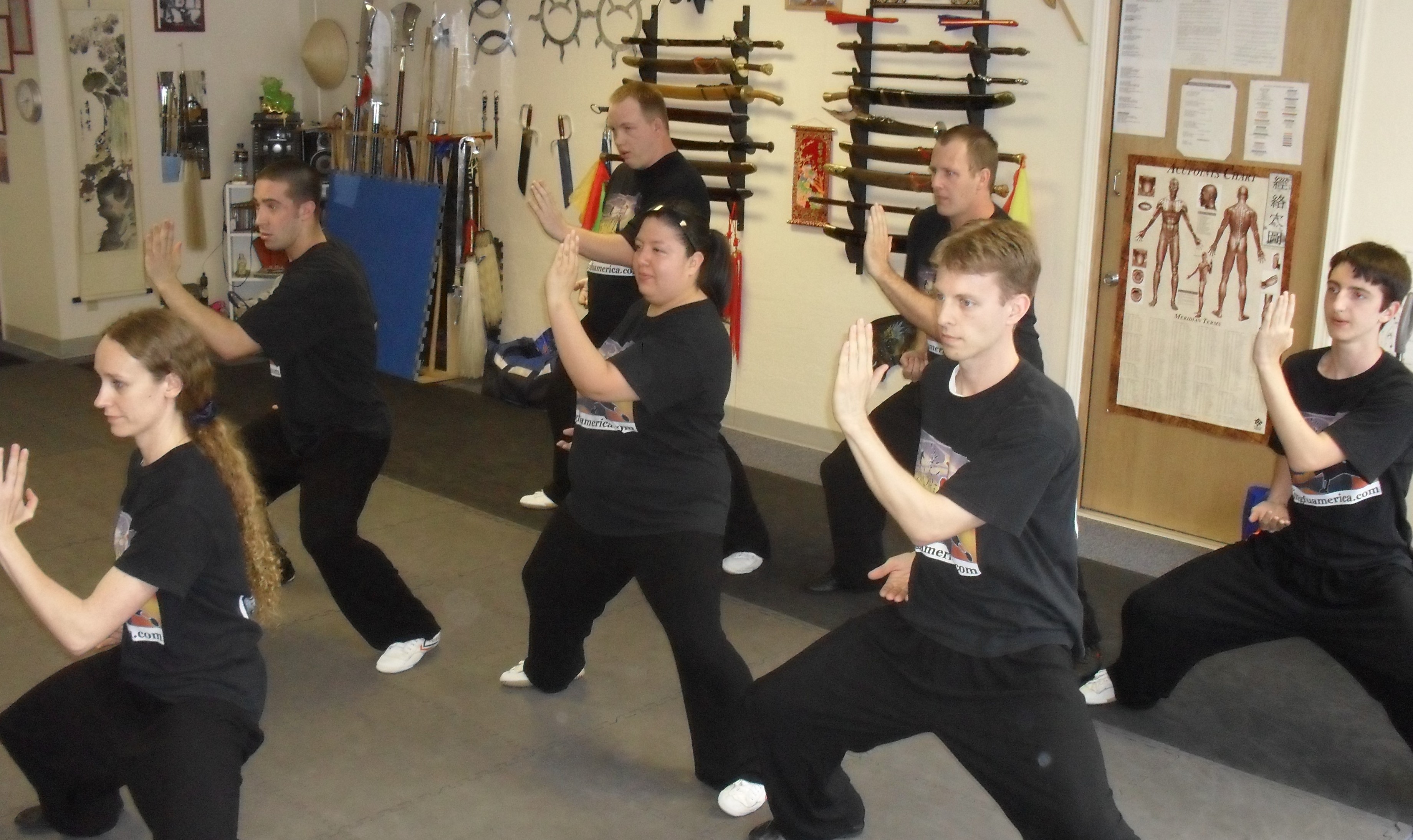 $180  ($185.68 PayPal) for 3 months Teens includes T-shirt and pants at sign up (students purchase their shoes) + sash test (every 3-6 months)

(Mon & Wed 6-7 PM) 
Busy teen program $ 130 for 10 weeks (ONE CLASS Mon or Wed 6-7 PM + instructional videos + one private class)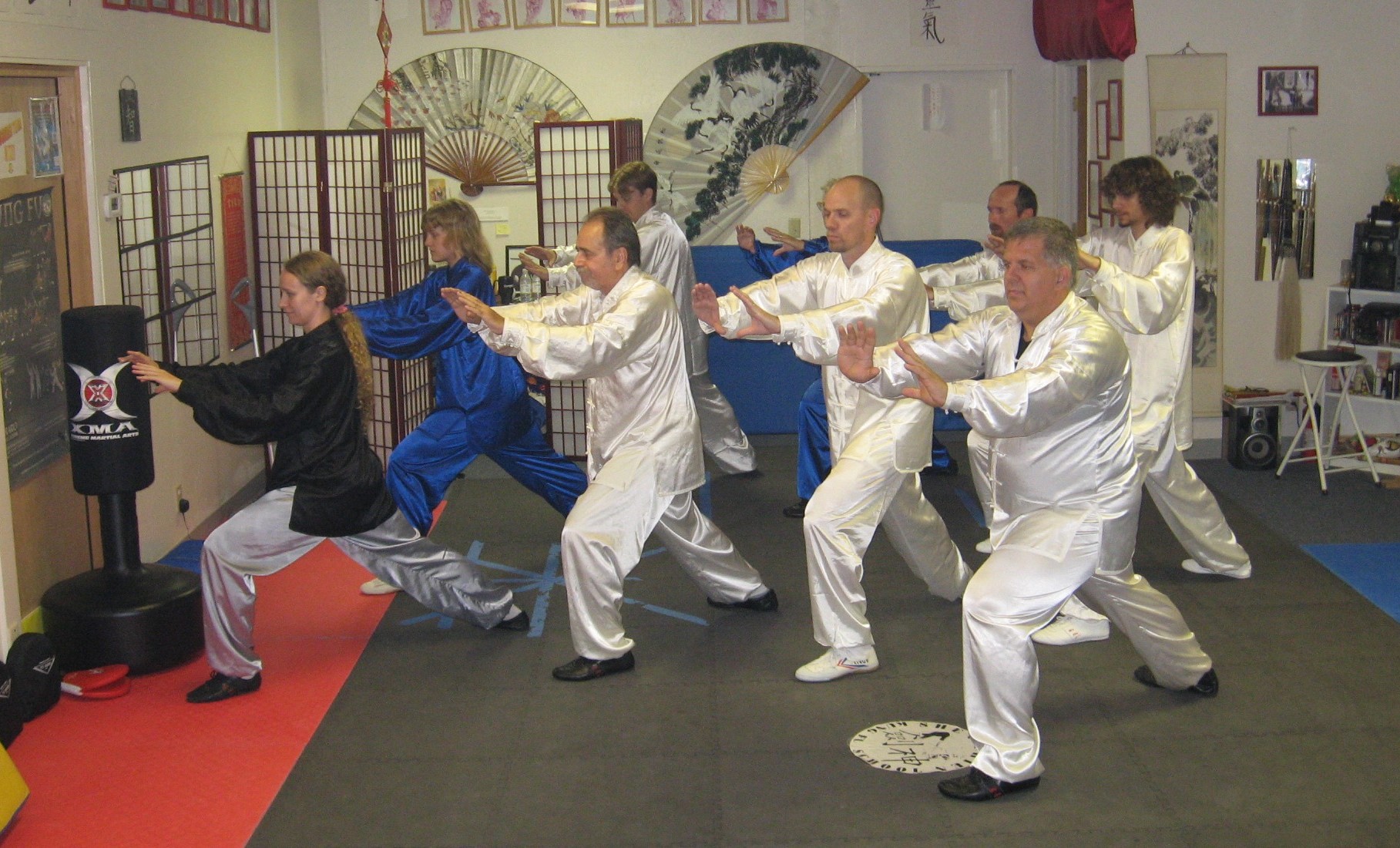 tai chi & qi gong (teen-adult-seni0r

)  
Adults $180  ($185.68 PayPal) for 3 months (Mon & Wed 5:45-6:45 PM) includes T-shirt and pants at sign up (students purchase their shoes) + sash test (every 3-6 months)

Busy adults program $ 130 for 10 weeks (ONE CLASS/WEEK Mon or Wed 6-6:45 PM + instructional videos + one private class)

Seniors discount $150 ($155.93 Paypal) for 3 months (Mon & Wed 5:45-6:45 PM)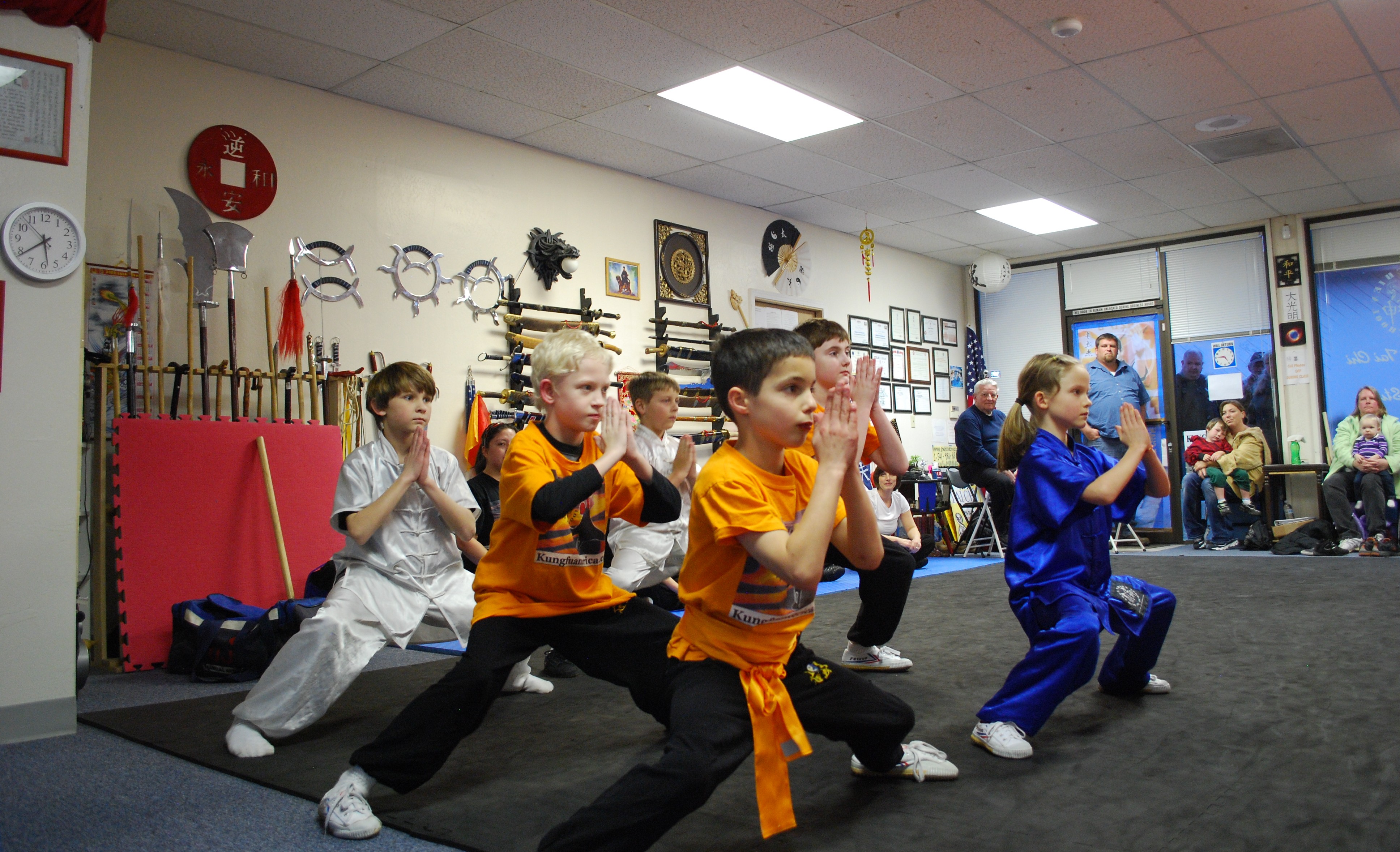 $ 180  ($185.68  PayPal) for 3 months

includes free uniform at sign up

sash test (every 3-6 months)
Little Panda Kung fu (4-5YS)
$ 120 cash ($124.85 PayPal) for 3 months (2 times/week TUE & THU 5:30-6:30 PM)
ADult Kung fu & Tai chi combo

TEENS 16 up & ADULTS UNLIMITED
Adults $180 ($185.68 PayPal) for 3 months (5:45-7PM) includes T-shirt and pants at sign up (students purchase their shoes) + instructional videos + sash test (every 3-6 months)

Busy adults program $ 130 for 10 weeks (ONE CLASS TAI CHI + KUNG FU/WEEK + instructional videos + one private class)
$ 30/class or $100/4 classes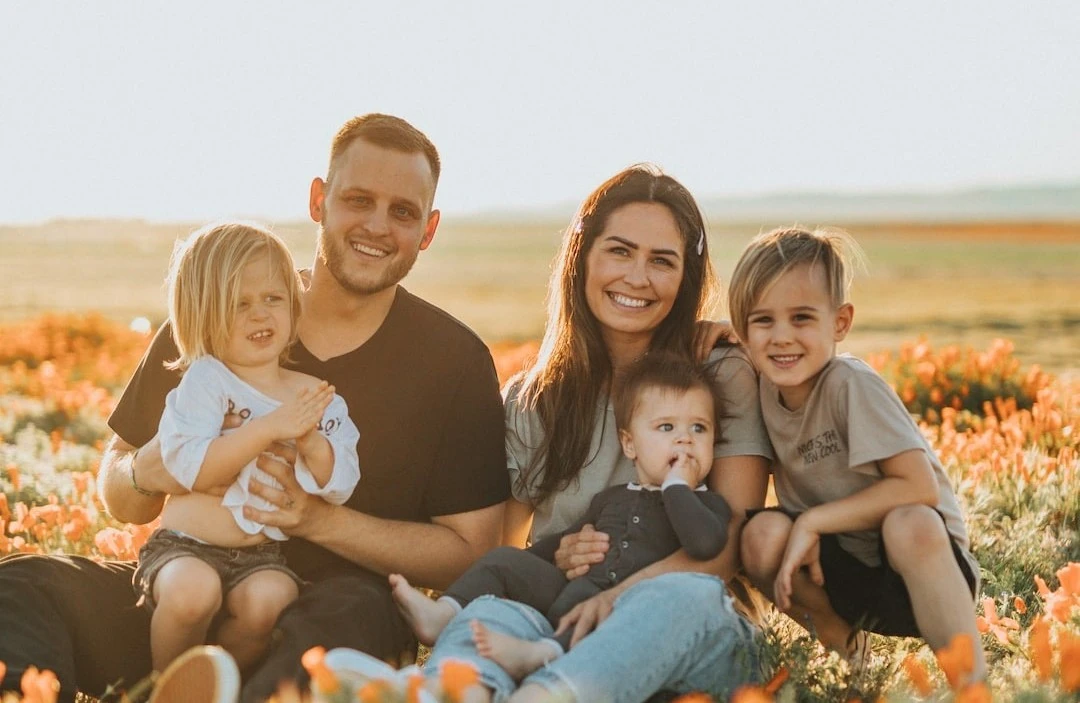 Family discounted prices
2 classes/week (members sign up for kung fu or tai chi)
1 member:  $180/3 months
2 family members or siblings: $100/month or $270/3 months
3 family members or siblings: $130/month or $360/3 months
Additional family members: add $20/month
4 classes/week (kung fu & tai chi) **

1 member: $240/3 months
2 family members: $130/month or $360/3 months
3 family members: $170/month or $480/3 months
Additional family members: add $20/month
**uniform and tests not included with monthly payments
Mix and match
Use the prices for family members for 2 classes/week and add $20 for members that sign up for both kung fu & tai chi