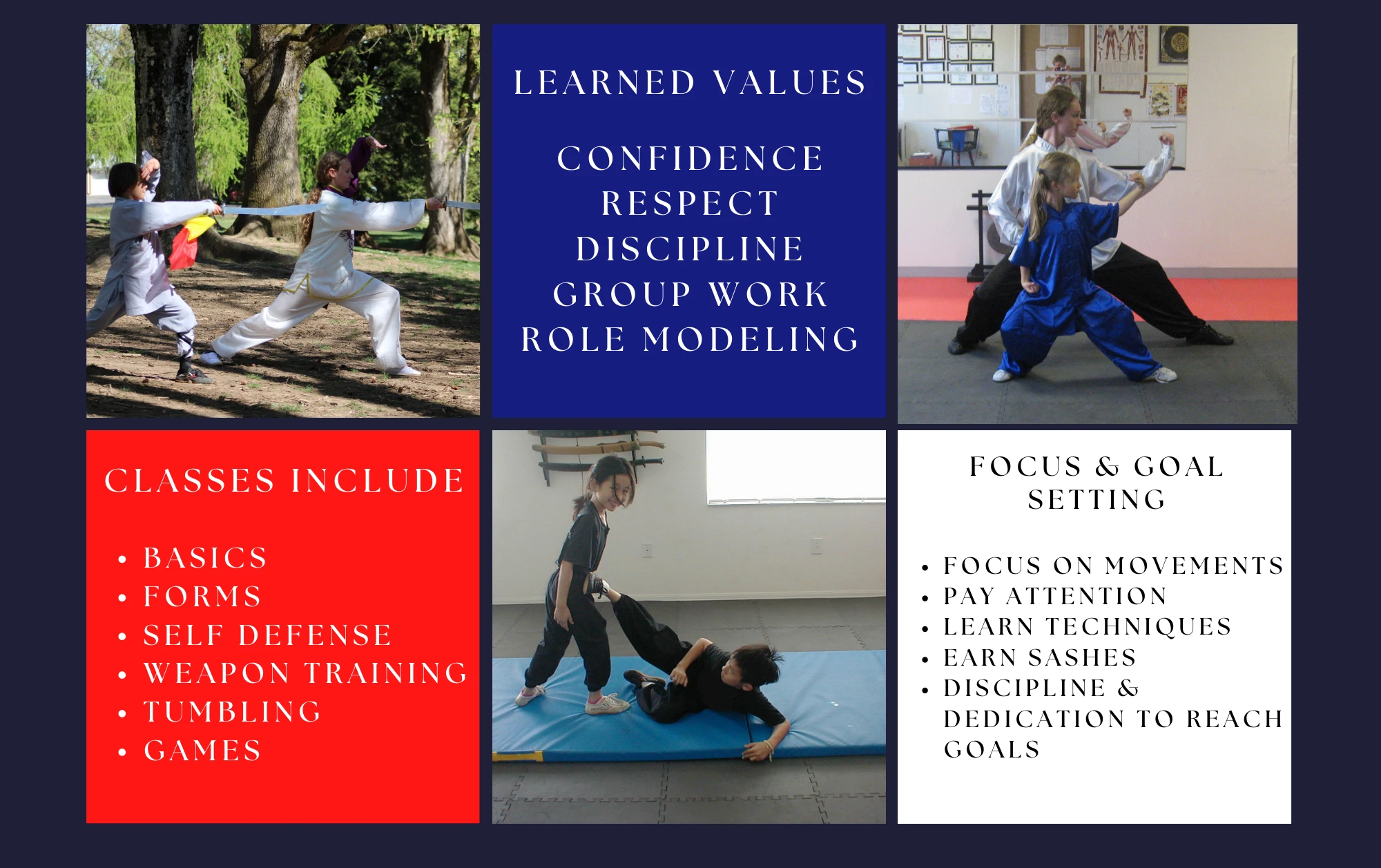 Children 6 -12 years old
Every new member can attend up to 3 classes/week:
TUE & THU 5:30-6:30

Classes include:
Warm-up

Basics

Forms and routines

Acrobatics and falls

Self -defense

Weapon training (intermediate and advanced levels)

Sport games

Testing once every 3-6 months 
Little Pandas Kung fu for Children 4-5 years old
Every new member can attend up to 2 classes/per week:
TUE and THU 5:30-6:00 PM
Warm-up

Basics

Exercises for motor skills

Obstacle courses and games

Basic forms and self-defense
What will children learn from Kung fu (Gong fu)
Gongfu 功夫 literally translates as "Hard work" to reach the ability.
​
The most important lesson your kids will learn from Kung fu classes is that they can achieve what they really want in life, through discipline and hard work. Other benefits arise from diligence in the training, such as confidence, focus, and self-control. Through acquired confidence and self-defense training, your kids will know how to deal with bullying.
​
Kung fu training improves gross motor skills, coordination, and flexibility, and ensures good health.
​
Training builds skills progressively and at an individual pace. Each lesson includes basic movements, forms, and tumbling exercises. At more advanced levels children learn weapon handling.
​
Classes offer opportunities to develop social skills and make new friends.
Of course, we make sure that they are also FUN!
Kung fu is great for all children, including those that have been diagnosed with Adhd, Autism, and Aspergers.