梅花拳
Mei hua quan (Plum Blossom Kung fu) is a style that originated in Northern China (Shandong, Hebei, Henan) and is popular among farmers in China. Mei hua quan alternates fast and slow movements and soft and hard movements. Its characteristics make it a good style to teach adults and beginners.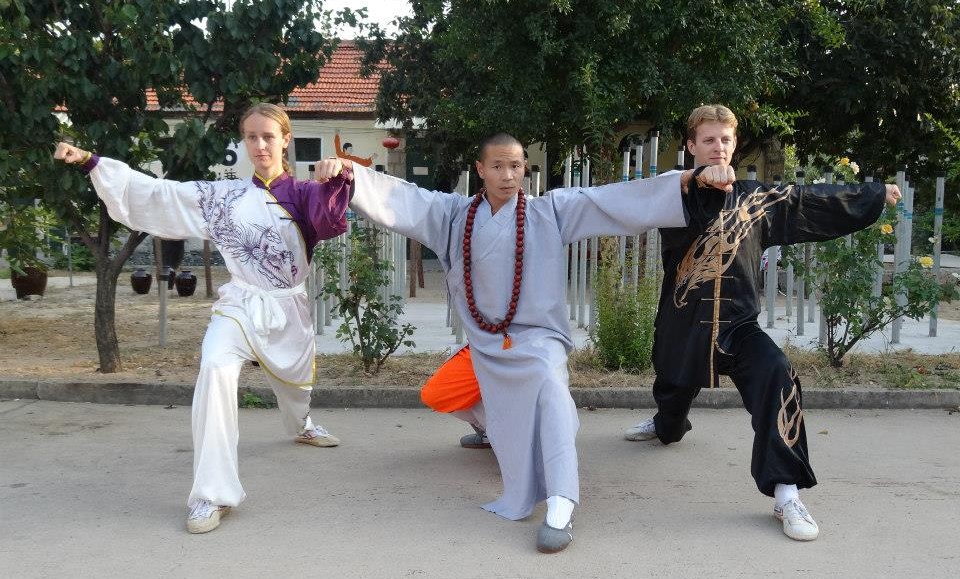 少林拳
The Shaolin way of life is about improving the physical and spiritual well-being of humanity. Shaolin has a long history and it is our intention to preserve the tradition of the style through practice and teaching to our students. Shaolin is a group of styles with the same geographic origin.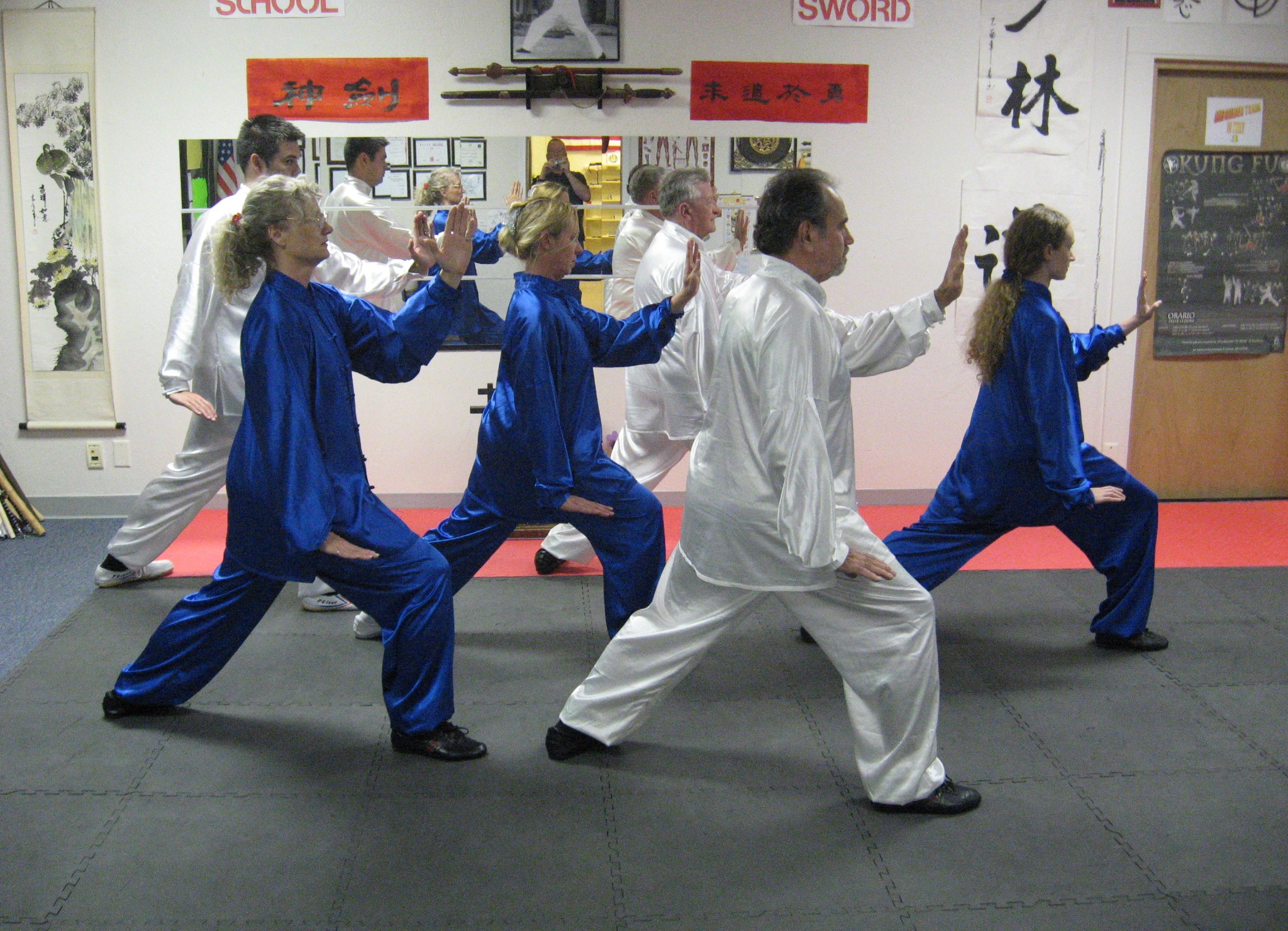 太極拳 
Tai chi is a system of exercise for health, meditation, and effective self-defense.  Taiji is a great method to relax joints and postural muscles, stiff by daily situations. A correct posture and the ability to relax and strengthen the core muscles will give more balance, strength and will increase wide range movements' ability.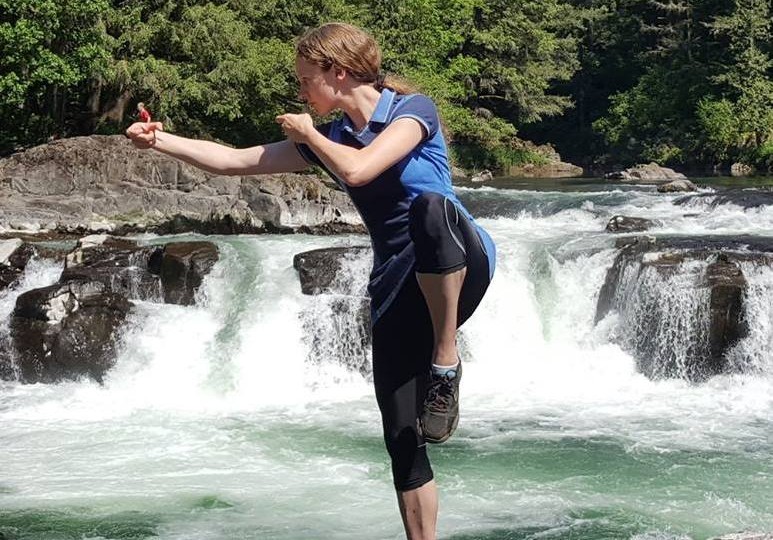 醉拳
Imitating the movement of a drunken person, causes confusion in the opponent by giving the appearance of losing balance and by moving in an unpredictable way. The agile footwork enables the exponent to totter, sway and fall without harm, rise up onto the tips of his toes and then drop to low, crouched positions, confusing the opponent.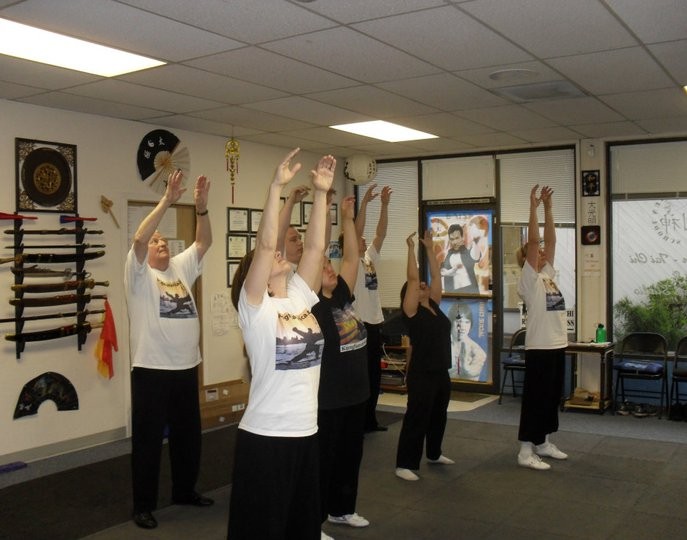 氣功
Qi Gong is composed of static or dynamic exercises associated with normal or reverse breathing. These exercises are said to have positive impacts on many different aspects of health: reinforcement and flexibility of the body, fortification of the heart, regulation of the digestive system, calming of emotions and stress management, arthritis and rheumatism, and bodily functions.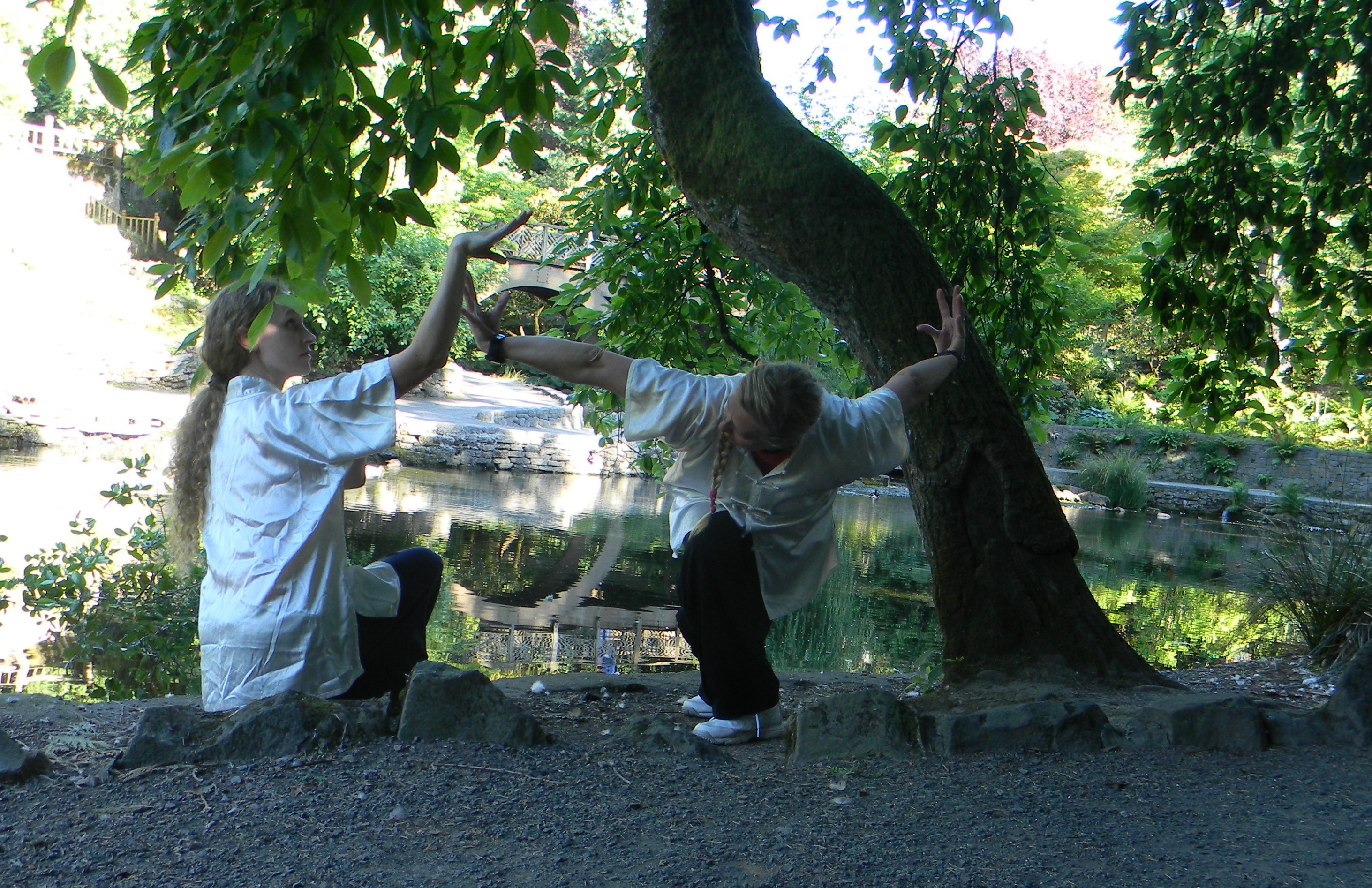 動物拳
These styles were creating by imitating the movements of animals and insects. When practicing animal styles, it is important to imitate also the expressions of the animals, not just their movements. Mind, body, and spirit should identify with the animal represented.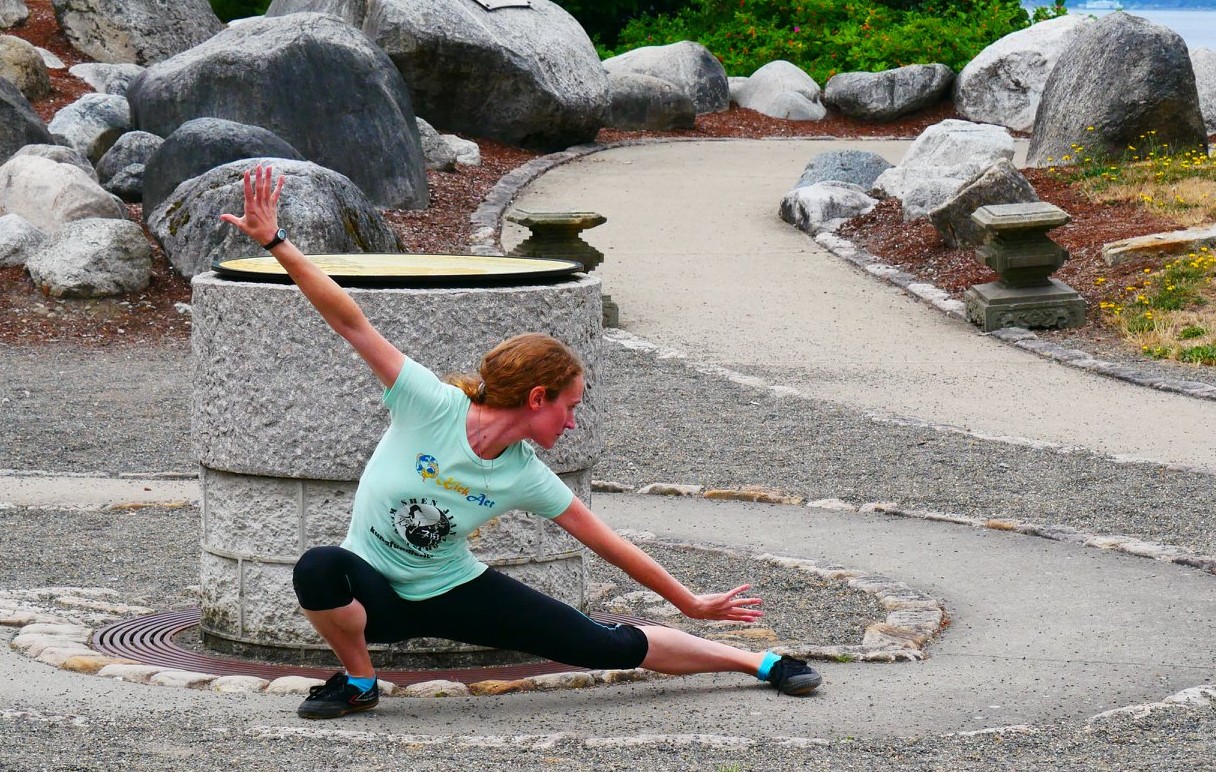 八卦
Bagua is an internal style of Chinese martial arts, that utilizes manly palm techniques, rather than punches. Forms develop in circles, with continuous twisting, spirals, and changes of direction. Bagua Zhang allows fighting with 8 opponents at once.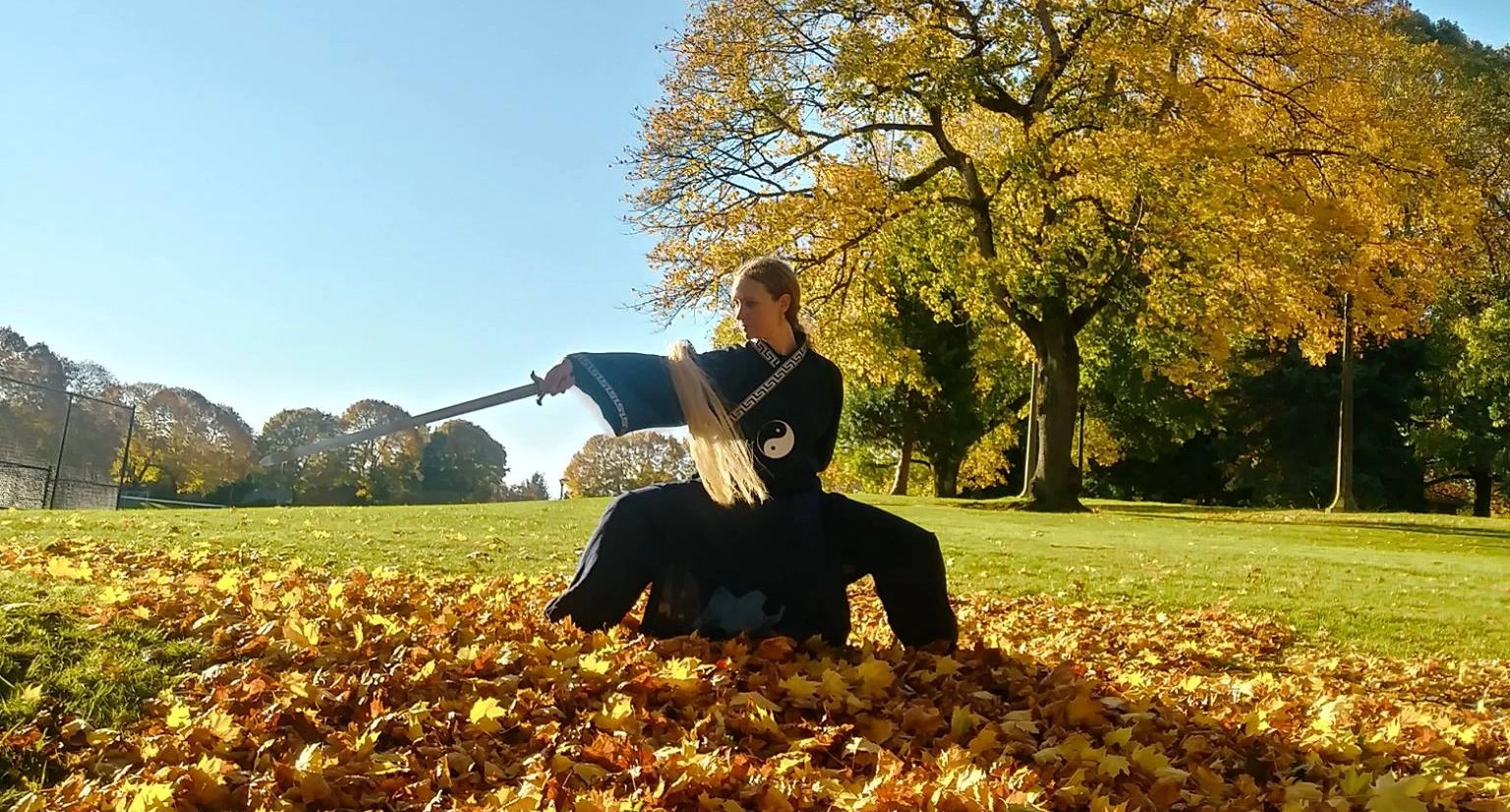 武當功夫
The Daoist Wu Dang Monastery is considered the place where Tai Chi and all Internal Martial Arts were born. Wudang Kung fu, Wudang Quan, generally includes the disciplines Taijiquan, Baguazhang, Xingyiquan, several Wudang-Styles, and the use of sword and other weapons including the horse-tail whip.