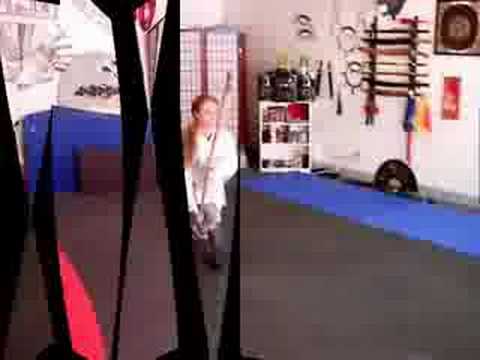 The three-section staff is made of three wooden sections connected by sections of chain. It is handled like a staff, but the rotations require more speed to keep it in the air. The three sections of this weapon make it a good weapon for both attack and defense. According to one of the legends about the origins of the three-section staff, the emperor Song dynasty, Zhao Kuangyin, broke his weapon during a battle and used the parts to create a new weapon. 
The two-section staff is made of a longer section with a small section connected to it through a chain. This was originally a tool used by Chinese farmers in rice fields. 
The nine-section whip chain is made of nine metal segments and a metal spike at the other end that allows fast rotations and strikes. This weapon requires a lot of practice, coordination, and focus; it must be kept in a constant circular movement through rotations around the body.